We-Vibe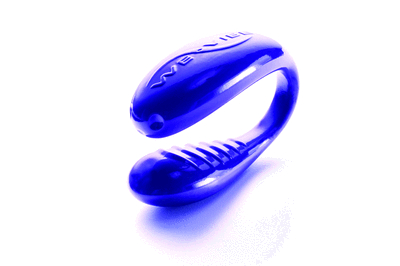 Unique in design, this revolutionary product is the first ever toy that can be used while making love. The innovative design allows for both external and internal stimulation for women engaging in both solo and partner play.

This is a hands free, strap free and wireless vibrator created from medical grade silicone. We-Vibe is soft and conforms to the female shape, making it very comfortable and easy to use and is waterproof.

We-Vibe is approximately 8.5cm long and 2.5cm wide. It weighs only 60 grams making it ideal for travel.
It is rechargeable and boasts powerful dual motors and offers dual vibe stimulation in all the right places for both the man and the woman!