Patricia Parris Pussy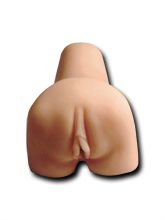 The Patricia Parris Pussy comes with its very own multi speed vibrator that is conveniently slotted into the back of Patricia's pussy to give stimulating sensations!


Made of Loveclone 2 material that is so soft you will be amazed! Has both vaginal and anal entry!

Vibrator takes 3 x Button Cell batteries which are included.